At today's EU Leader Summit, more great photos of the leaders.  Here we have Enda Kenny meeting Jose Socrates, the prime minister of Portugal who failed to get an austerity budget through. (Photos courtesy of the Council of the European Union)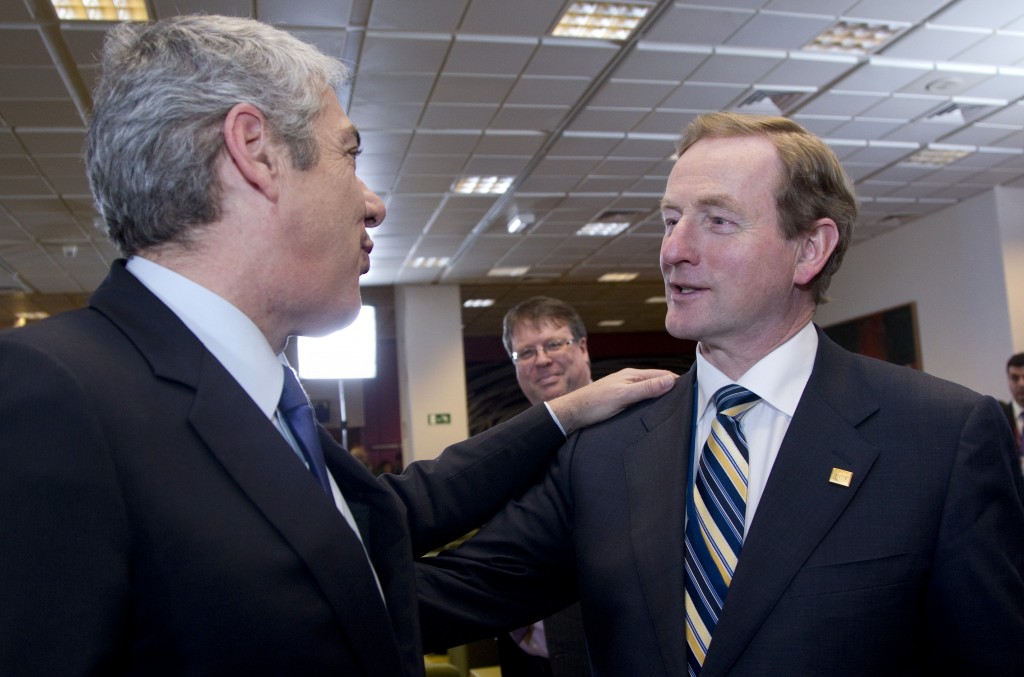 But then arrived the Greek Prime Minister Papendreou, he was not bearing gifts but bear hugs.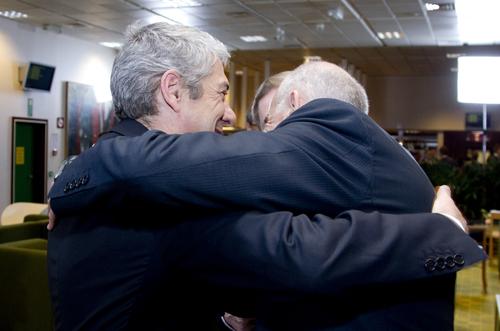 All in it together looking for interest rates and support and the rest? Phew at least the Greek is not alone.  Wonder what Enda was thinking?