Ok it's a little bit early to be pondering the US Presidential 2012 race but there is much to keep one amused
For the past month I have been researching Michele Bachmann and her claim to have visited Ireland in 2007. She even claims to have met US troops there.   I have made 3 requests to the press office of the Bachmann campaign to get more detail on the visit and where she went and who she met with and have not received a reply.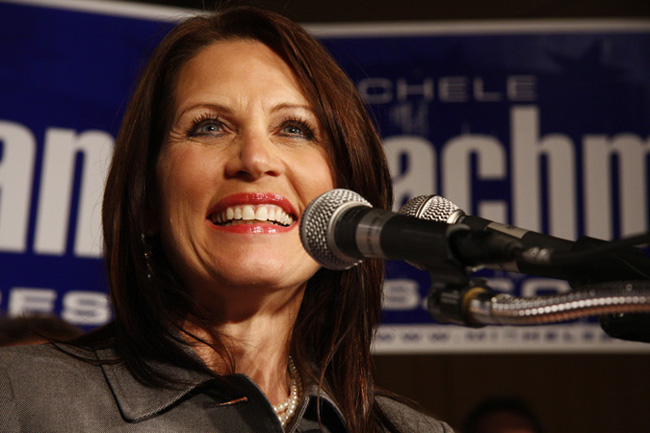 There is no evidence of such a trip online or on the US Congress website.
My nose is itching again. Long time readers will know that we have been here before with the travel claims of Sarah Palin in 2008.
Atlantic Wire today published a list of Congresswoman Bachmann's difficulties  with the truth in recent months, including the one where she said she was at a family reunion and her own mother disputed it.  During Bachmann's visit to Iraq, Kuwait Germany and ahem Ireland, she compared Saddam Hussein's palace to the Mall of America. One wonders what she made of the transit lounge in Shannon Airport.
I think Atlantic can add visiting Ireland to that list of truthiness problems.  Because yet again it seems an American tea party attached female politician calls the Shannon stopover part of their foreign policy experience.
Then again maybe someone has pictures of Bachmann kissing the Blarney Stone?