Paul Gogarty TD was on his way to a Green Party Parliamentary Party meeting tonight (sans childer we presume) in the Department of Agriculture and he spotted this in a kitchenette.
Who says our Civil Service is devoid of a sense of humour?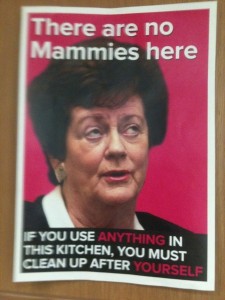 There is a market opportunity for Deputy O'Rourke here – if I were here I'd be protecting image and rights and the like!