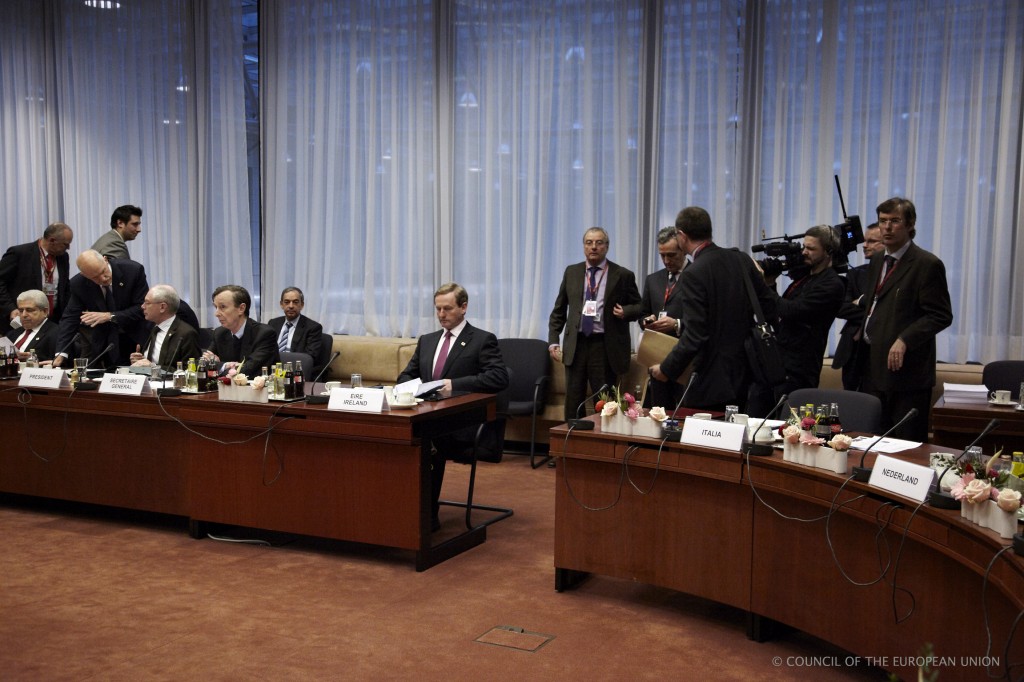 Photo earlier today from the Informal Heads of State meeting in Brussels. Pictures from the Council of the European Union.
Enda and Nicolas Sarkozy exchanged strong words tonight.  Do you think he was deep in thought practising his french in the picture? 'Paddy voudrais savoir ce que se passe, M. Sarkozy! Ne touchez pas notre régime fiscal'.
And there are more pictures from today. Some awaiting your captions.