After the Brazillian copying, the hosting outside of the state with their election guru, the numerous questions on data privacy, the changes to the site in response to those questions, tonight Anonymous visited the new FG website and left some dodgy html and visitors received the following message.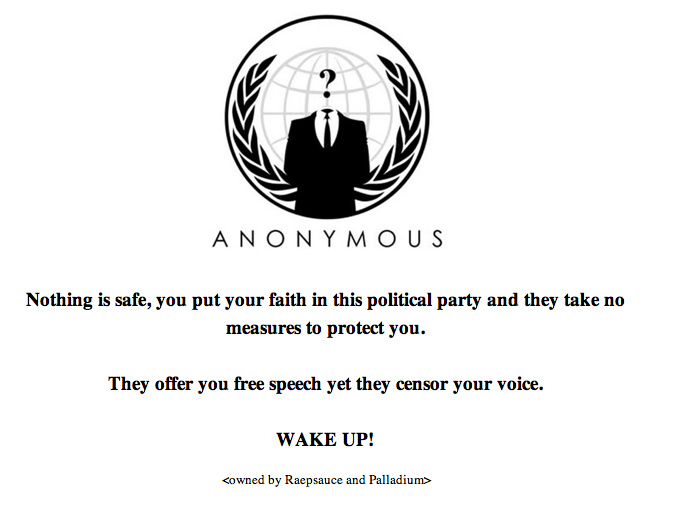 Photo thanks to @Darraghdoyle – via Politics.ie
Ah yes all the data is secure and their experts know what they're doing – well that is what FG have been saying. And some people thought that I was gossiping or something?
Update
The Data Protection Commissioner is now investigating if data submitted by visitors and commenters has ben compromised.
Mr Hawkes has confirmed that he has been contacted by Fine Gael in relation to the attack, as the party suspects that the personal data of those who posted comments or registered their details has been compromised.

Fine Gael has also contacted the Garda Computer Crime Unit in relation to the attack.
Michele Neylon has some interesting questions on the hosting and domain registration
Brian Honan has lots of good points on security and data protection issues.
Stewart has a copy of the email being sent by Fine Gael to people who left details on the website.