Tickets are now on sale for 'Branching Out' – an original play by the Connect People Network's Inside Out group. This play explores sexuality and relationships within the lives of people with extra support needs. The play takes place on 4 November from 4pm – 6pm in Smock Alley in Dublin.  After the interval there will be a discussion and interview with the actors led by actor and disability activist Donal Toolan.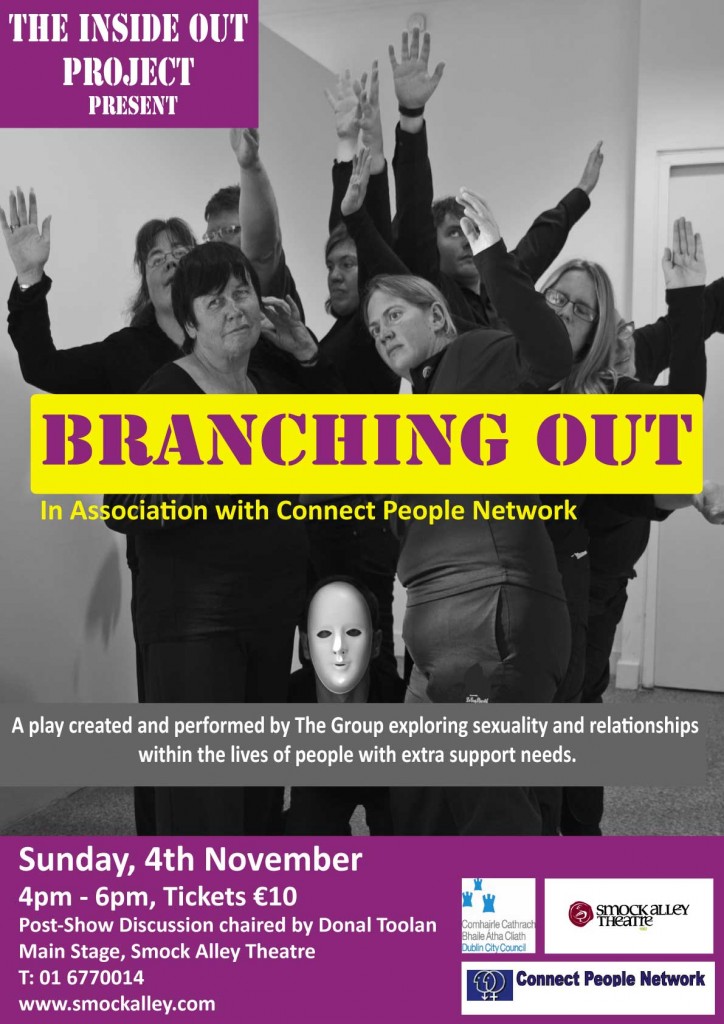 Tickets can be purchased
Over the phone with credit cards or debit cards. Phone Smock Alley Box Office: 01 6770014 , Website: www.smockalley.com
In person by cash at Smock Alley theatre
Connect People Network  'aims to help everyone learn about ways that people with extra support needs can be supported to learn about relationships and sexuality. We also want to make sure that the people who do this supporting do so in the safest and best way possible.'
 The term 'Extra Support Needs' may be new to a lot of people – it was picked by the group to be used instead of 'mentally impaired' or 'intellectual disability'.