Think it's time to start the campaign diary entries again.  Thanks to Rick O'Shea for the first poster find from the ploughing (where all the candidates tweeted that they had a marvellous time but I'm not sure how much ploughing they saw!)
Martin McGuinness declared on Sunday morning and lo and behold the campaign posters were up in Athy ready for action less than 48 hours later.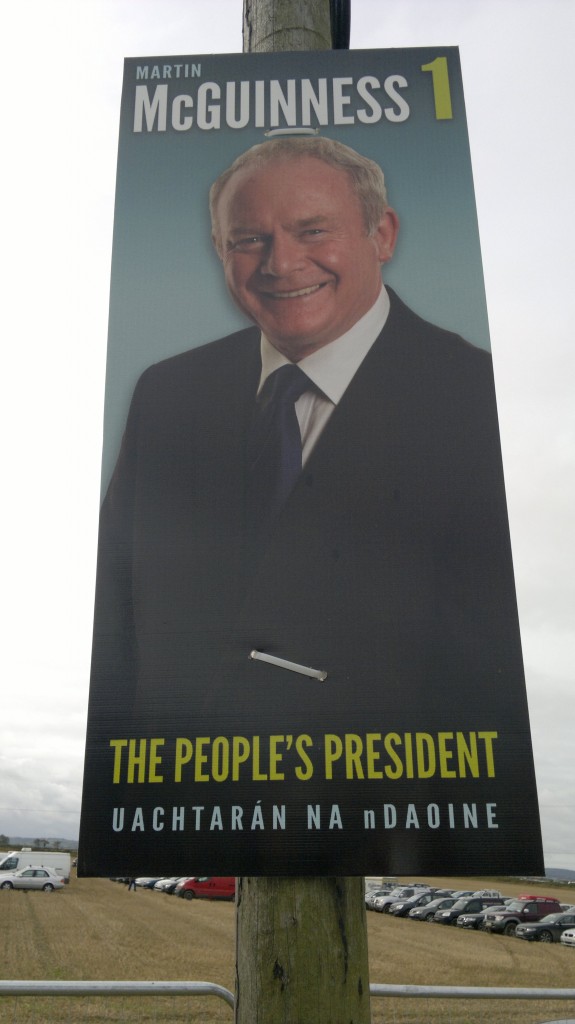 So if you see any posters (homemade ones most welcome) videos, songs (you know how I love the election music), canvassing stories, please feel free to send them to tipsATmamanpoulet.com  All donations/tips/gossip gratefully received!