Finally the first famous for being a TV panellist candidate  Paul Sommerville has launched his website.  You'll find his policies – a 15 point plan for Ireland and other treasures there.  Not one mention of equality.
The newsroom section does not show clips of Paul the politician but Paul the panellist on radio and television.
My favourite page? The Supporters page where Paul introduces us to his friends, the other famous  panellists who are economists.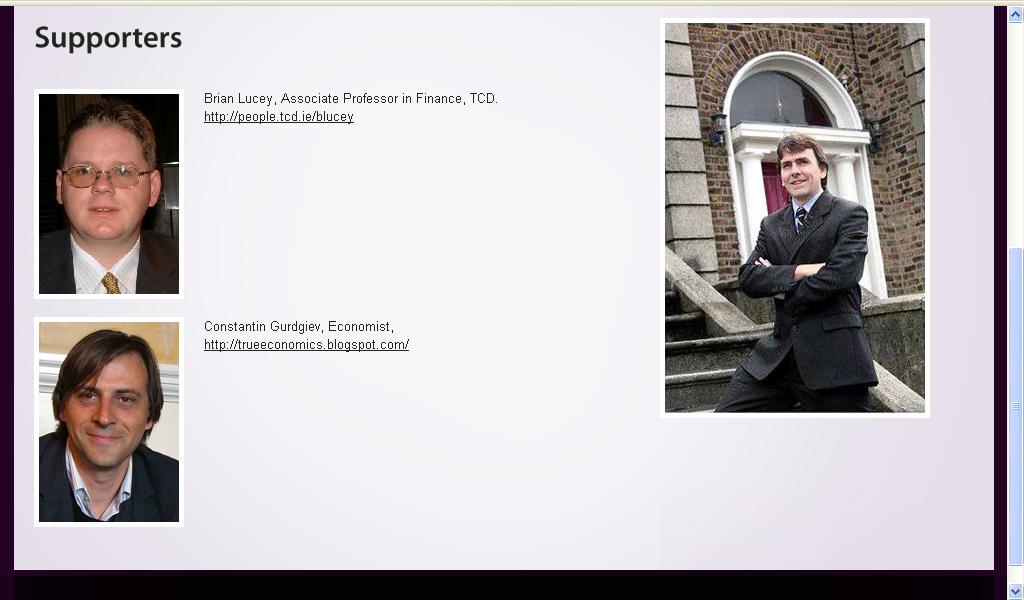 With friends like these!
The most worrying thing (but not if you are one of Paul's oppenents) is his request to voters to vote for him.
You start by looking at the bottom of your ballot paper not the top, finding the name SOMMERVILLE and putting an x beside it.
Spoilt vote alert if other x's appear or indeed others challenge the papers.
And oh he's 'No George Lee'.
Update: Paul has edited the website and is now looking for Number 1's