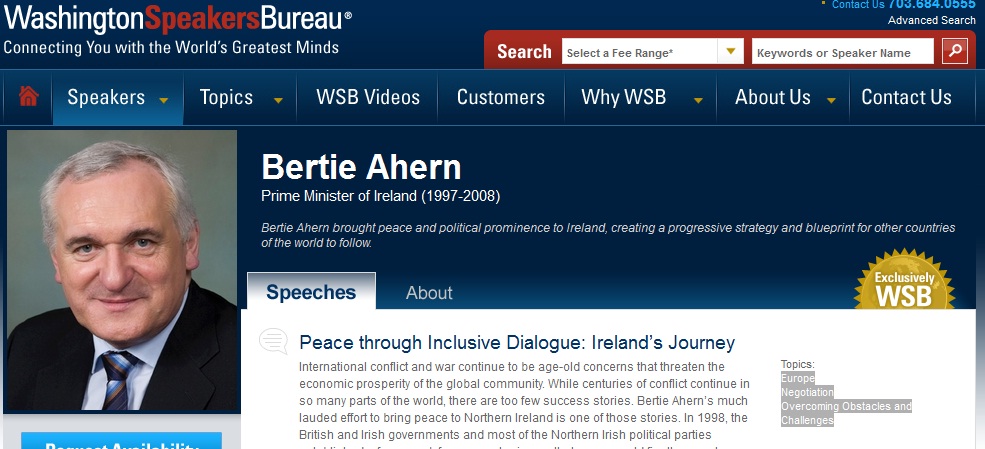 He regales audiences with a thoughtful and history-infused presentation as only an Irishman can, by sharing: the historical significance of Ireland's late-20th-century peace process, the delicate strategy and skills he employed to achieve success, how to find common ground and strike a deal, what other countries, corporations and even individuals can learn from his approach.
The blurb on the Washington Speaker Bureau site where Bertie Ahern is still being advertised at $40k a go for a keynote or panel. (Plus expenses)
The Bert's specialist subjects?
Europe
Negotiation
Overcoming Obstacles and Challenges
Overcoming Mahon?
I would like to think that my series Bertie Earners will now close.  However I am far wiser than that. Nigerian and Chinese governments and companies love him. Go figure.