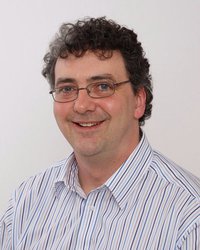 Friday's Donegal Daily and Donegal News ran lead stories regarding an approach alleged to have been made to Thomas Pringle to run for the Labour Party in Donegal South West constituency in the General Election.   Pringle polled well in the Donegal South West by-election and he beat the  party candidate Cllr Frank McBrearty Jnr. in terms of first preferences and transfers and many believed he was a credible media performer. The former Sinn Fein member serves as Councillor on Donegal County Council and also works for the organisation as an engineer.
In an interview with Highland Radio Pringle said he was approached on December 20 and took a few weeks to think about it and discuss it with supporters before rejecting it.  McBrearty was selected to contest the General Election at a Labour Party selection convention in the region recently.
Donegal News reported that Pringle met with Labour Party Organiser,  George Cummins, in a local hotel and he was asked to 'consider joining the party and to be their candidate in the General Election.'
I was also told that if I was unsuccessful in the General Election there would be a Senate seat for me as the Labour Party would have control of 14 or 15 Senate seats.  I thought it was their policy to close down the Seanad but was told that it wouldn't be done before the end of the next Dáil term – at least. ..

I asked about Frank and they said they would sort that out.
Pringle has confirmed that he will contest the General election as an independent.   The Labour Party have denied that an approach was made.
The Donegal News contacted Dermot O'Gara, Labour Party Press Officer and he said
Frank McBrearty is our candidate and his campaign is already up and running. I understand that we had people up in Donegal South West during the recent by-election and conversations at various levels were held with various people but no formal approaches were made to Cllr. Pringle. I wish him well. He's a good fella and a good candidate.
Immediately following the by-election Donegal News reported that  a previous candidate for the party, Seamus Rodgers,  questioned the party's strategy and organisation in the region and accused the influence of Dublin in the conduct of the campaign.