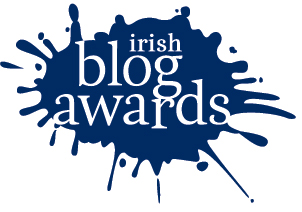 Myself and my xda and/or laptop are will try to live blog the awards. I can't be doing with twittering so here are the full list of nominations in order of winner announcement – as each winner is announced I will update the page.
So keep pressing reload for the latest news as it happens from the Alexander.
Ok we are underway – winners as they are uttered from Rick's mouth!!!
Best Videocast – Sponsored by Cork Internet eXchange
Winner
Best Designed Blog – Sponsored by Equisoft
Winner
Best Podcaster – Sponsored by Microsoft
Winner
Podcast – Sponsored by Newsletter.ie
Winner
Best Business Blog – Sponsored by logic+intuition
Winner
Best News/Current Affairs Blog – Sponsored by the Sunday Tribune
Winner
Best Sport & Recreation Blog – Sponsored by Boards.ie
Winner
Best Technology Blog/Blogger – Sponsored by Bitbuzz
Winner
Best Use of the Irish Language in a Blog – Sponsored by Edgecast Media
Winner
Best Newcomer – Sponsored by Edelman
Winner
Best Personal Blog – Sponsored by Interactions – Creative Strategies for Business
Winner
Best Group Blog – Sponsored by PutPlace.com
Winner
Best Specialist Blog – Sponsored by iQ Content Ltd
Winner

Best Political Blog – Sponsored by Technofutures
Winner
Best Music Blog – Sponsored by Clubbing.ie
Winner
Best Arts and Culture Blog – Sponsored by Poetry Ireland
Winner
Best Contribution to the Irish Bloggersphere – Sponsored by FirstPartners.net
Winner
Best Photo Blog – Sponsored by Pixenate.com – The online photo editor
Winner
Most Humorous Post – Sponsored by Beecher Networks
Winner
Best Blog Post- Sponsored by Hosting365
Winner
Best Blog – Sponsored by BT Ireland
Winner