This weekend the Abortion Support Network are running an online fundraising campaign which aims  to recruit one off and regular contributors who will make monthly donations to support their work.
The network is an all volunteer group in the UK that supports women travelling from Ireland (north and south) for abortions. They provide both practical and financial support eg. in January 2012 they had contact with 37 women who needed information or help to get to the UK.  In their 2011 annual report they reported assisting 87 women financially and provided accommodation to 16 women.  They also provided information to 203 women on services in the UK.
This group was established in 2009 and is a registered charity. In fact there has been a long tradition of women in the UK supporting women in Ireland who need assistance to travel including many from Ireland who live in the UK.  (12 women a day travel to the UK from Ireland for abortions.)
Many women in Ireland are unable to raise all the money needed to both travel and pay for their abortions.  The recession is having significant impact on both the need and the resources available to help.  Couples who are in danger of losing their homes due to unemployment feature in the statistics along side single women in crisis who have been assisted by the network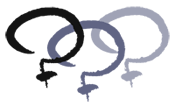 . Sometimes women travel alone and need somewhere to stay, so there are volunteers throughout the UK who will meet women, provide meals and accommodation and accompany them to clinics if needed.
Full information on how to donate is here and those based in Ireland can make one off or regular donations via PayPal.  The amounts suggested are very small and  everything helps.   Abortion Support Network are also on Facebook and Twitter and have a regular e-bulletin which they send to supporters.