Meet FF Councillor Aengus O'Rourke.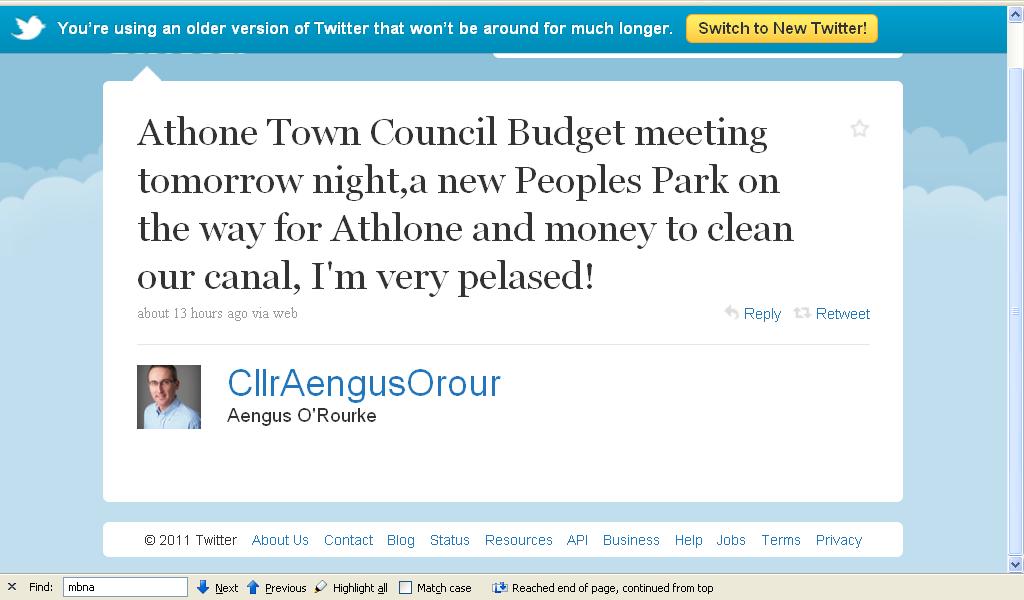 And here is Aengus's mother Mary.  (O'Rourke TD)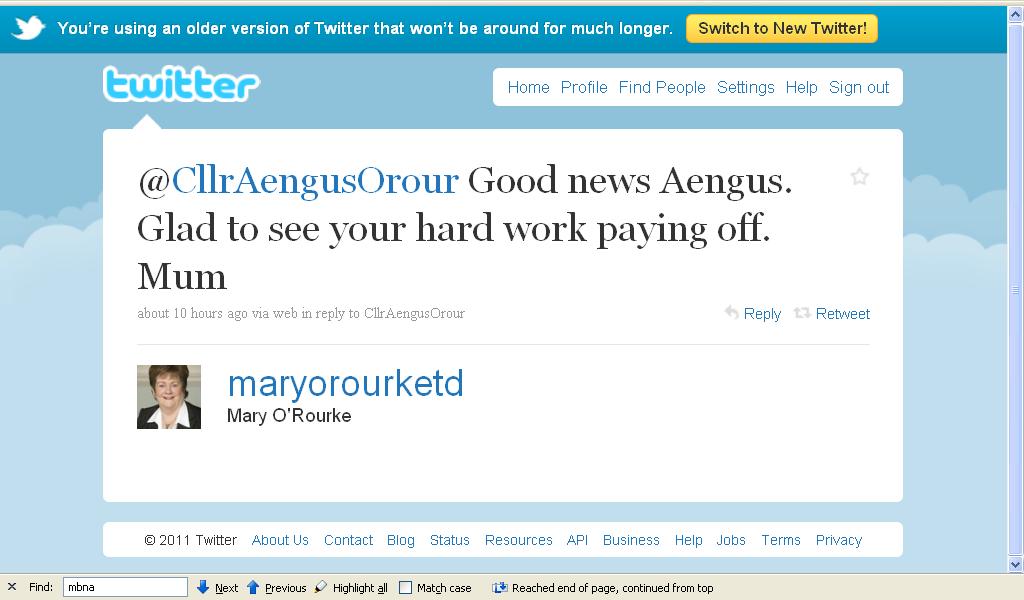 All together now!  Ahhh!  [Ok so she didn't correct his spelling but that will come soon no doubt!]
Some of us were expecting a FF heave after Mary's earlier tweet yesterday.  But she explained later that while she did mean it, it was the election she wanted (don't we all Deputy!) and not the end of the Taoiseach. Yet.