More of the Presidential Election Broadcasts if you have recovered from Sean Gallagher's.
Mary Davis
Michael D Higgins

—–
Conor Hunt likes fonts. A lot. Here he is on Presidential Election fonts.
—–
All sorted for Halloween? The David Norris campaign office have the last of the pumpkins by artist Mark McNamara.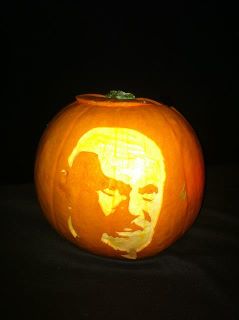 There is an informal run for Norris in Boston this weekend.
—–
Brian Bolger an Erasmus student in Sweden blogs about the election for the Lund Association of Foreign Affairs.
(PS there are foreign journalists very interested in this shenanigans, they are coming over to visit… Put a Eurovision winner, a dragon and a former IRA man in an election and the world takes notice, possibly not for the right reasons!)
—–
Speaking of Foreign journalists Niall O'Dowd, (he who nearly ran himself but must be counting his blessings), writes for the Huffington Post on the soap opera. 'Dallas at its height would have nothing on this race!' Umm Niall I think you need to broaden your TV watching or maybe you yourself are planning on coming out of the shower?
—–
Over at Studentnews.ie Catriona Burns looks at the xfactorisation of the election.
—–
Martin McGuinness canvassing in Laois earlier this week.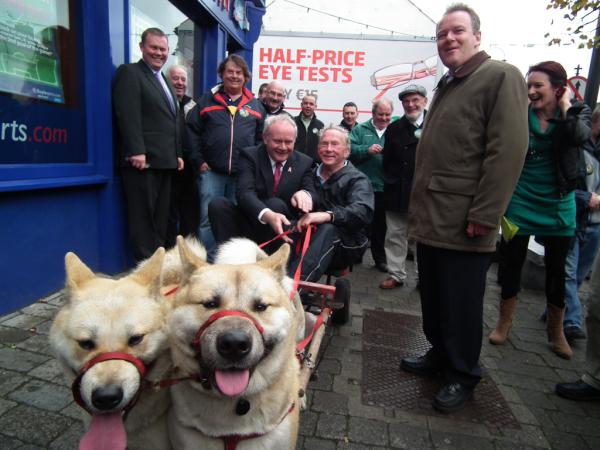 —–
Political blogger (and Fine Gaeler) Stephen Spillane on why he's support Mary Davis.

—–
On the Dublin West Bye-Election, Phoenix FM are hosting a debate with all the candidates tomorrow night (Thursday 20th) from 7.30pm. You can tune in online.
—–
Datbeardyman writes about the Oireachtas Inquiry Referenda.
—–
Ballotbox.ie are running a symbolic online vote on the Presidential Election for Irish people living outside of Ireland.
—–
Never Felt Better is voting no in both referenda.
—–
Is anyone voting yes??