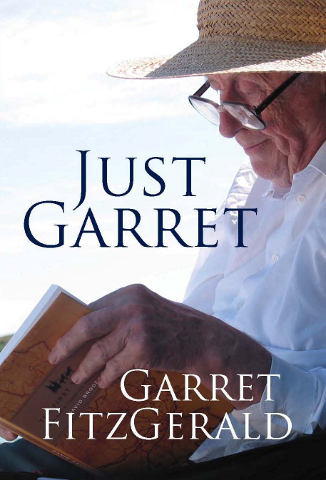 Just Garret
Garret Fitzgerald
Liberties Press
RRP €17.99
One of my fondest memories of 2011 is when I was in the same studio as Garret Fitzgerald when he arrived to analyse the general election during RTE Radio 1's election coverage. (Rememberance post published in May 2011) 
It's still hard to believe that we will never hear him talk about counts, tallies and swings in elections to come.
Liberties Press have republished his auto-biography, Just Garret which now includes the eulogy given by Fr. Enda McDonagh and an epilogue from Garret's daughter Mary Fitzgerald.
If you would like to be included in the draw to win a copy of the book please leave a comment below.  Competition ends 21 December.