In today's Sunday Times (behind a paywall) Mark Tighe reports that Fine Gael have dumped 'guru' Ravi Singh and Election Mall.
After the website was hacked an investigation with the Data Protection Commissioners took place and it appears that Election Mall refused to cooperate with the investigation and would not provide the logs to the investigators. Oh that's very naughty!  (Copying the website from one produced for a Brazilian election campaign was bad enough! Allowing it to be hacked was terrible but not co-operating with information on how it was hacked? Tut!)
Fine Gael's General Secretary Tom Curran told Tighe
Fine Gael has terminated its relationship with Election Mall having reviewed its performance," he said.  We hope to recruit an Irish provider for internet services in the coming months."
The article continued wit comment from the Data Protection Commissioners
The DPC confirmed its investigation of the security breach of Fine Gael's website was hindered by a lack of co-operation by the party's technology partner. "The investigation encountered some difficulty in accessing information form the entity providing the website," it said.  "Fine Gael shared our concerns and has taken necessary steps to resolve the matter to the satisfaction of this office. The matter is now closed. "
Irish providers will be choking at the statement from Fine Gael about their search for a new provider, earlier this year there were mentions that Irish providers were not up to the mark and that it was not important.
Election Mall set up their European HQ in Dublin in March.  Wonder if we'll be seeing more of this photo used?  It's a personal favourite of mine.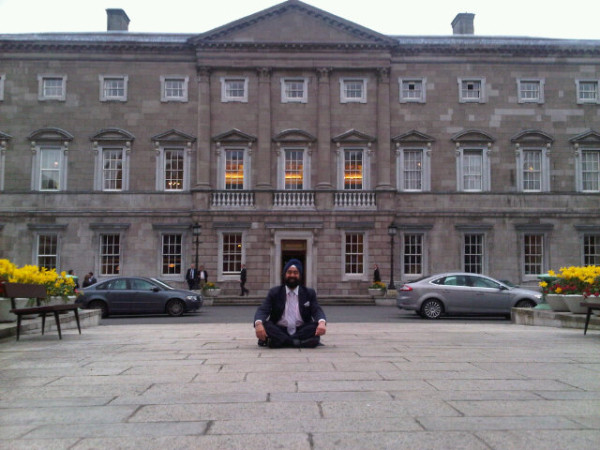 Of course regular readers may not be surprised at all by my interest in this turn of events at all at all. (I am permitted a grin here – a very wide one.)
That's the end of twolicy too right? Good!